The Friday & Co team
The Friday & Co team consists of several specialists. Two of them operate from Riga (Latvia) as their home port, four of them from Rotterdam (the Netherlands). Both offices work as independent shipbrokers. Thanks to this geographical spread, we are able to act quickly and mediate personally in North-West Europe and in the region from Baltic till Russia F-East. The combined experience and expertise of the team members is one of our strengths: we complement each other perfectly. Some of our members have spent years at sea in different functions, others specialize in international and maritime law, or have special knowledge of market developments, current legislation and regulations, or the typical flood of documentation that comes with each transaction. We are each other's support system, each other's eyes and ears. Another advantage of this varied team is the languages they speak. Certainly, working in Europe, we can often communicate with clients in their mother tongue or in English.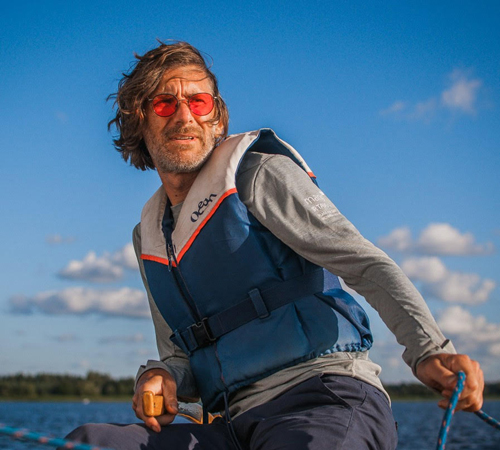 Ivars Jankavs
Director, S&P Broker
Mob. ph. +371 2939 3242
---
My maritime life started in 1985 when I enrolled in Riga Marine College and I finished with my 'official' education many years later after graduation of Latvian Maritime Academy. I have been working at sea on tankers, but changed it soon to work ashore as ship's agent. Thereafter I experienced exciting period of life as shipowner and shipmanager which gave me invaluable experience in real shipping. In 2013 I opened Smilgas Shipping S&P office in Riga and many years of wonderful cooperation with Aras Shipbrokers led us into 2018 since when we decided to work under one name – Friday & Co Shipbrokers.
Address
Riga Office
Palasta iela 10
LV-1050 Rīga
Latvija
Telephone:+371 2939 3242
E-mail: riga@fridayships.lv
Offices
---
We also have an office in Rotterdam. Take a look on their website for more information